Back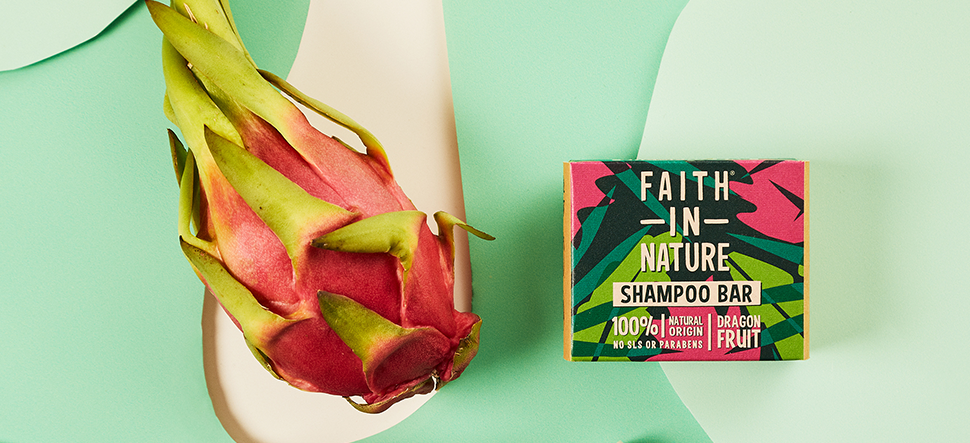 18, August 2023
Which Shampoo Bar is Right for Me?
So, you've decided to swap plastic bottles for a solid shampoo bar – a smart decision for your hair and the planet. But which shampoo bar is right for you? Just as with traditional shampoo, different varieties of bars suit different hair types. Here's our handy guide to choosing the right one for your locks…
Dry / Dehydrated Hair
Are your tresses parched and crying out for moisture? Reach for our Coconut & Shea Butter Shampoo Bar. Formulated with ultra-nourishing, natural ingredients like certified organic coconut oil and ethically-traded shea butter, it's perfect for dry hair. Plus, the thirst-quenching formula has an all-natural, tropical aroma that many have told us reminds them of holidays. Dreamy!
Curls and Coils
"Are shampoo bars good for curly hair?" is a question we hear a lot. And the answer's yes, especially if it's our Shea & Argan Shampoo Bar. If you have curly hair that you want to keep in tip-top twirly condition, give this super-nourishing bar a whirl. It's made with ethically-traded shea butter and deeply-hydrating argan oil to drench curls and keep them looking their best. A big hit with followers of the Curly Girl Method, this one comes with a sweet, slightly nutty aroma that fans adore.
Damaged Hair
If your locks are weak or damaged, our revitalising Dragon Fruit Shampoo Bar is here to help. Dragon fruit grows on the 'queen of the night' cactus, and is packed with vitamins known to nourish both hair and scalp. The hot pink, spiky fruit is also packed with antioxidants, which are thought to strengthen hair and protect it from free radicals. Another plus? Thanks to the fantastic fruit ingredients, this bar's bursting with an exotic, juicy aroma.
Normal Hair
Does your hair fall into none of the categories above? Don't worry, there's still a shampoo bar for you – and it smells amazing.  Our much-loved Lavender & Geranium Shampoo Bar is suitable for all hair types. It's made with a beautiful blend of lavender and geranium essential oils, both of which are believed to help you relax. This bar's brilliant at bedtime, after a long day – or any other time you need a moment of calm. Inhale… and… exhale. Ah, that's better.
Getting Started with Shampoo Bars
If you're about to switch over to shampoo bars for the first time, there are a few things it's useful to know. Before you begin, have a quick read of Switching to Shampoo Bars (and What to Expect).
Once your new, plastic-free shampoo bar arrives, take a moment to read How to Use Shampoo Bars (and Where to Store Them).
Before you know it, solid haircare will be a totally normal part of your routine. As a recent reviewer of our Shea & Argan Shampoo Bar put it:
"I was sceptical about a shampoo in a bar but wish I'd tried it earlier. Very easy to use and lasts well, leaves hair soft and clean, but with some body (my hair is fine, so this is great for me) I'm on my second bar now, but it lasts for ages."