Back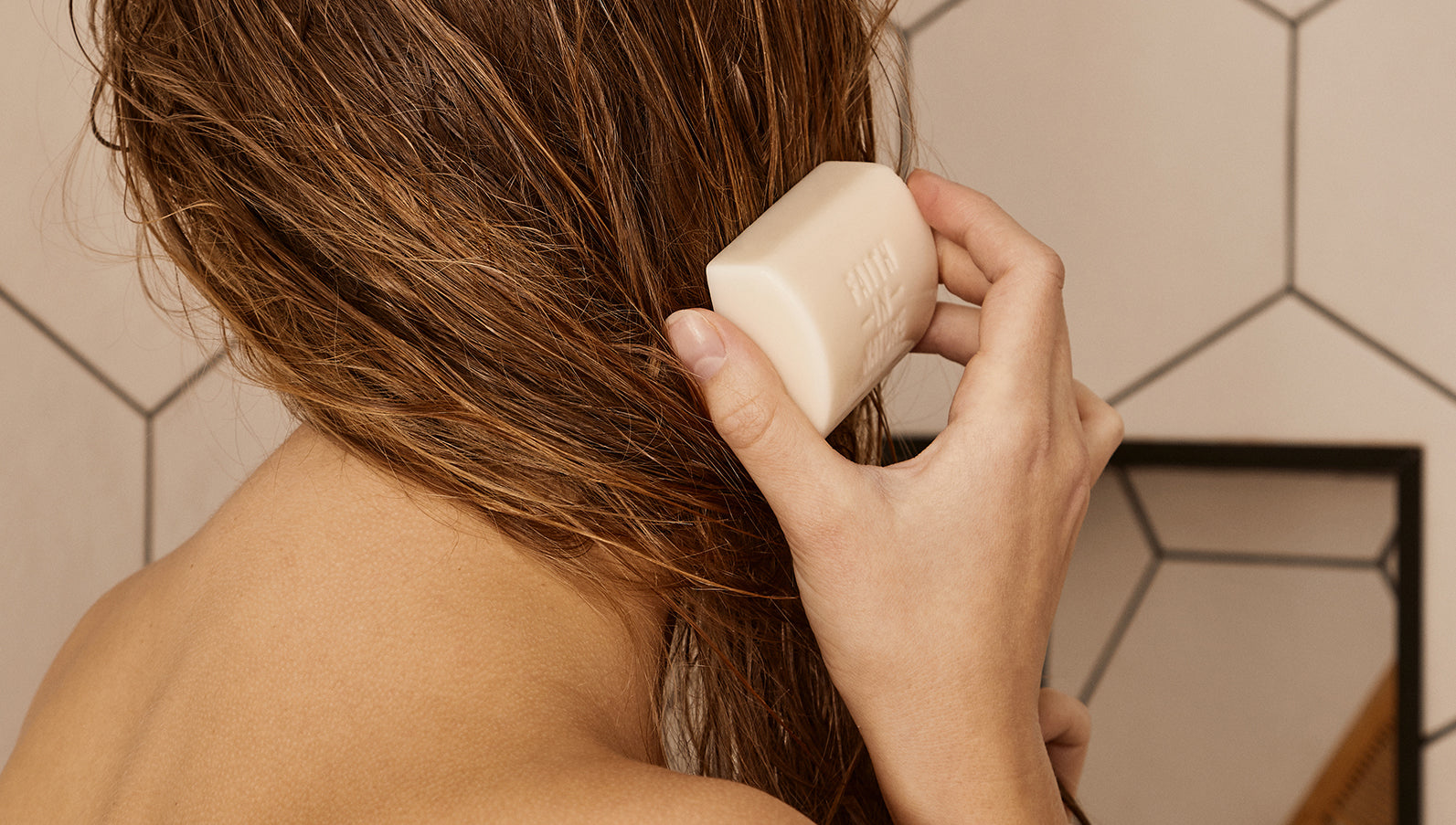 7, July 2022
Switching To Shampoo Bars (And What To Expect)
We know, change is scary. Our hair care routines become so habitual, it's hard to switch them up. You've probably heard about our zero-waste shampoo and conditioner bars (admittedly, we like to talk about them a lot) but maybe you need a little more convincing. Do they even lather? Will they even work? Here's everything you need to know.

Yes, it's weird at first. Especially when you're so used to a liquid blob in the palm of your hand. The trick with a shampoo bar is to wet your bar, wet your hair, then rub it into your scalp with gentle circular motions.

Just know, sometimes it takes a while for the lather to happen. But it will happen.

Once you've scrubbed into your scalp and hairline, you might have enough product to work through the lengths of your hair. If you've got super long locks, apply the bar directly to the lengths as well.

Then rinse as normal and enjoy that squeeeaky clean feeling.

So that's the shampooing out of the way. How about the conditioning?

It's a similar idea really. You'll want to wet the bar first to release the product, then work it into your hair – this time focusing more on the lengths and the ends.

We'll be straight with you: at this point, you probably won't think it's working. It's so different from the luxurious feel of a liquid conditioner and, if anything, it's a bit… waxy. Rest assured, only good things are happening. After a minute or two of rubbing the conditioner bar into your hair, give it all a good rinse with warm water.

Hello happy hair!

As with any change, using shampoo and conditioner bars for the first time can take some getting used to, but we're sure you'll love them as much as we do. Kinder to nature and kinder to you, our humble little bars are 100% naturally derived and free from parabens, silicones and SLS.

This month, give our zero-waste hair care a try and let's turn Plastic Free July into plastic free always!
Enjoy this? You might also like: