Back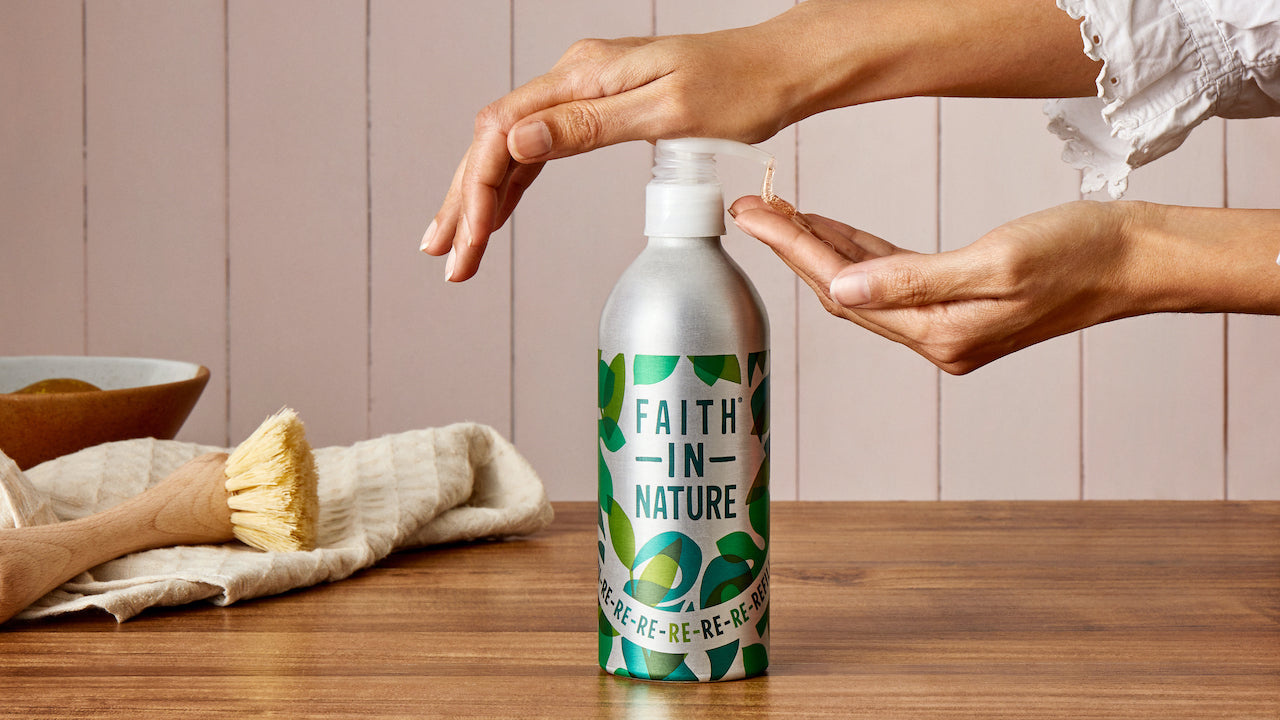 8, April 2022
THE LAST BOTTLE YOU'LL EVER NEED TO BUY
Zero-waste and 100% guaranteed to look great on any sink, your refill ritual just got shinier. Introducing our brand new aluminium Refill-a-bottle – also known as the last bottle you'll ever need to buy. 

That might sound counterintuitive, but let's give you the backstory. 

We've been using 100% recycled and recyclable plastic bottles since 1999. But for us, refill is where the real change happens. Our bigger, plastic-busting 2.5L, 5L and 20L bottles are designed to reduce waste around the home – whether you refill your empties at your local refill store or set one up in your own hall cupboard.

And now - to take even more plastic out of the equation - our 450ml aluminium Refill-a-bottle is the natural next step.

As with everything we make, we wanted this to be the real deal, and we wanted it to go the distance: so we tested, tested and tested again. We even put it in the oven to make sure the inner lining didn't let us down. (It didn't.)

Did we mention it looks really good too?

So re-re-refill your Refill-a-bottle with all your Faith In Nature favourites and save up to 264g of plastic every year – that's 12 bottles per person.

Show us your Refill-a-bottle in the wild! Tag us on Instagram using #FaithInNature and #WhatWouldNatureSay. Find Faith In Nature refill stores across the UK with our stockist map. 
Enjoy this? You might also like: