Back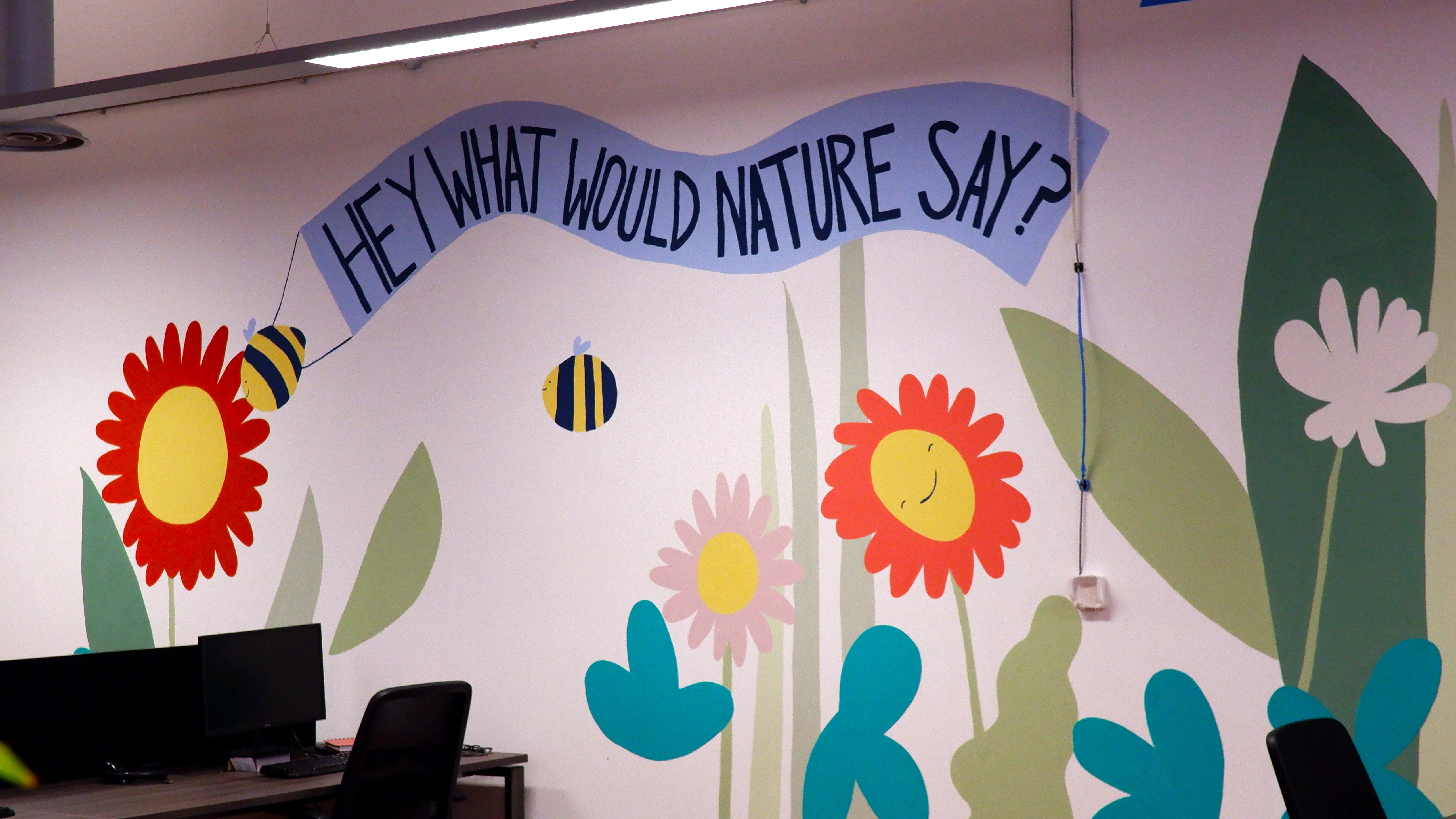 17, August 2022
Nature says "More colour, please"
You might have noticed we like a (really big!) splash of colour. And not without good reason. We've always looked to Nature for inspiration, and as you'll see just from looking out your window, Nature is anything but subdued.
We've also moved offices recently (to Dale Street in Manchester, incase you're passing…) so thought we'd bring a little of that colour-love to our beautiful (but plain) new space.
We teamed up with the wonderful Tasha Whittle to fill our walls with flowers and bees and all things beautiful to brighten even the greyest of days. Painted with Graphenstone's 100% natural, vegan paints, this is more than just a pretty picture. The mural will help absorb some CO2 from the environment and will continually help to eliminate airborne pollutants through a natural chemical reaction between light and the minerals used in the bases. And the paint is free from plastic, making it good for us and the planet too.
It seemed only right for a painting that reads: Hey, what would Nature say?
Look like somewhere you'd like to work? We've actually got a few vacancies in our small but perfectly formed team. A liking for DIY in a heatwave not essential...