Back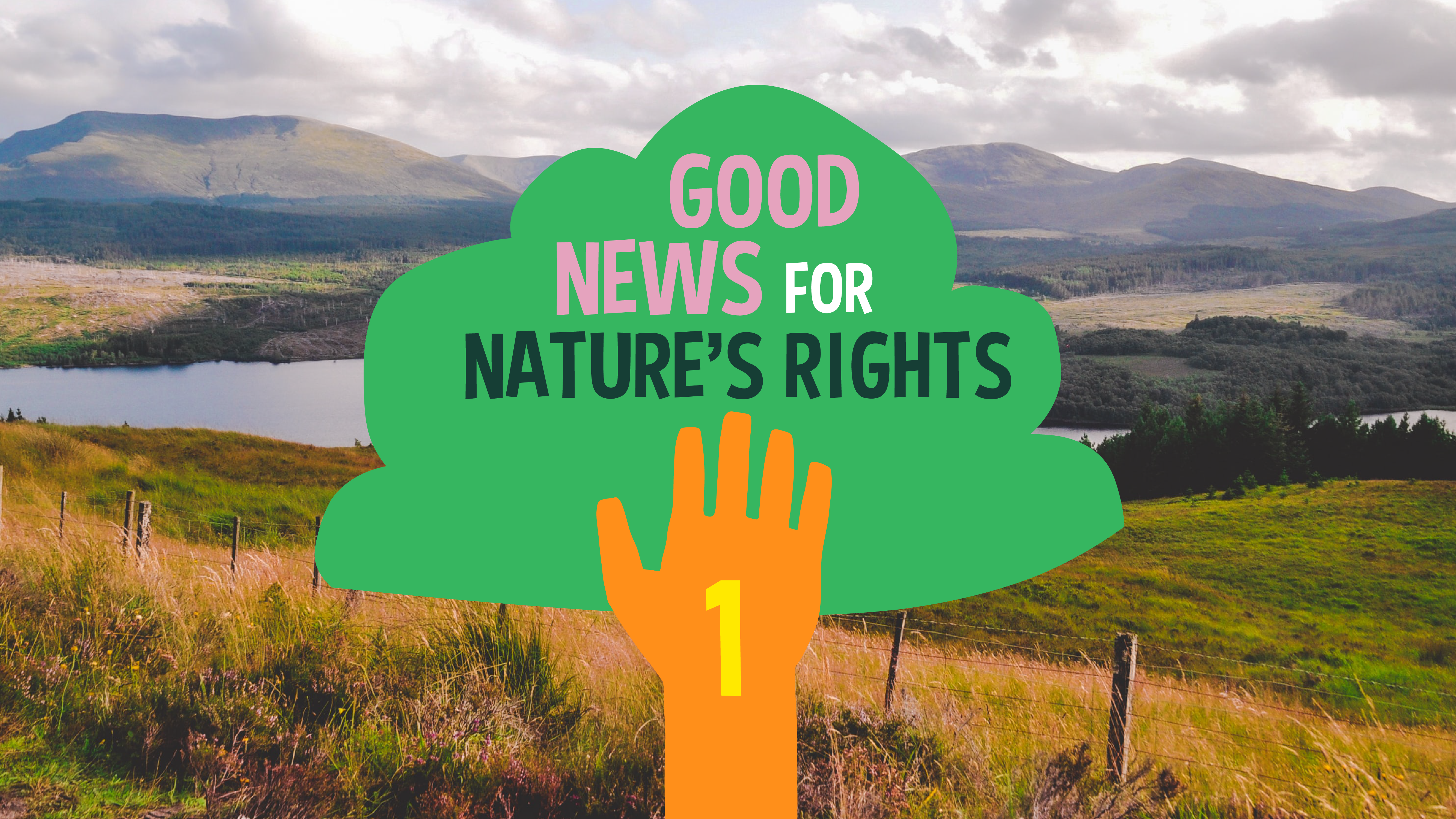 12, January 2023
Good News For Nature's Rights: Roundup Part One
Last year, we made history when we became the first company in the world to give Nature a seat and a vote on our board. But we're not the only ones who believe that Nature deserves legal rights. The global movement for Nature's Rights is growing rapidly, meaning wonderful stories of hope are emerging around the world on a regular basis. In the first of our new roundups, we feature some of the most significant wins for Nature's Rights in recent times.
 LEGAL PERSONHOOD FOR SPANISH LAGOON
With an area of 135 km2, Mar Menor, in Spain, is one of the largest saltwater lagoons in Europe. The warm waters are no more than seven metres deep, and are separated from the Mediterranean by La Manga, a 22km-stretch of sand. Sound idyllic? It was, until coastal development and agricultural pollution led to millions of dead fish and crustaceans washing up on its shores in 2021. But something good came of the incident: a campaign for Mar Menor to be granted official legal personhood. Following a petition with half a million signatures and a debate in Spanish parliament, Nature won. Mar Menor is now represented in court by a team of scientists and local officials and residents. This landmark ruling in September 2022 was the first of its kind in Europe. Here's to many more!
 IRELAND STRIDES CLOSER TO NATURE'S RIGHTS REFERENDUM
Ireland is a country synonymous with open spaces and natural beauty, but its biodiversity is shockingly vulnerable. Over 20 per cent of Ireland's species are threatened with extinction, whilst a quarter of its birds are a serious conservation concern, and out of 59 habitat types, just five are in a favourable condition.  Change is urgently needed – and it might be about to happen. In November, Ireland's Citizens' Assembly on Biodiversity Loss voted overwhelmingly in favour of protecting people's rights to a healthy environment AND granting Nature its own right to be protected. 83% of the group, which is made up of an independent chairperson plus 99 randomly-selected members of the public, voted in Nature's favour. Now they're calling on the Irish government to hold a referendum on biodiversity being given legal rights protected in the country's constitution. Watch this space…
IMPORTANT ARGENTINIAN CARBON SINK PROTECTED FOREVER
In December, legislators in Tierra del Fuego, the southernmost province of Argentina, approved a law to permanently protect the land and sea of the Mitre Peninsula. This wild landscape was under threat from salmon fishing and a potential road, that would have made access to the remote area easier for human beings. Located at the very tip of South America, the peninsula is home to penguins, sealions, condors, guanacos and the endangered southern river otter, among many other species. It is also a vital carbon sink, thanks to its carbon-sequestering peatlands and underwater kelp forests. The new ruling is the culmination of 30 years of work and sees an area spanning an enormous 1.2 million acres (around three times the size of London) permanently protected. Whilst some parts of the peninsula will remain open to tourists, it is expected that the peat bogs, which sequester around 315 million metric tonnes of carbon, will be completely protected from human activity. Meanwhile, over a quarter of the sea section of the protected location will be a no-take zone. It is hoped that these measures will help to preserve this unique landscape and the important role it plays for centuries to come. 
 RIGHTS OF NATURE RECOGNISED IN GROUNDBREAKING GLOBAL AGREEMENT
Also in December, the adoption of a ground-breaking new global diversity agreement that officially recognises and considers the Rights of Nature. After negotiations that continued into the early hours of the morning at the COP-15 summit in Montreal, the Kunming-Montreal Global Biodiversity Framework was signed by representatives from nearly 200 countries. It contains 23 urgent targets to be met by the year 2030, and four crucial, long-term goals for 2050. As well as the Rights of Nature, the framework supports "30 X 30", a commitment to designate 30 per cent of Earth's land and sea as protected areas by 2030. Landmark news for Nature's Rights and, of course, our planet as a whole.