Back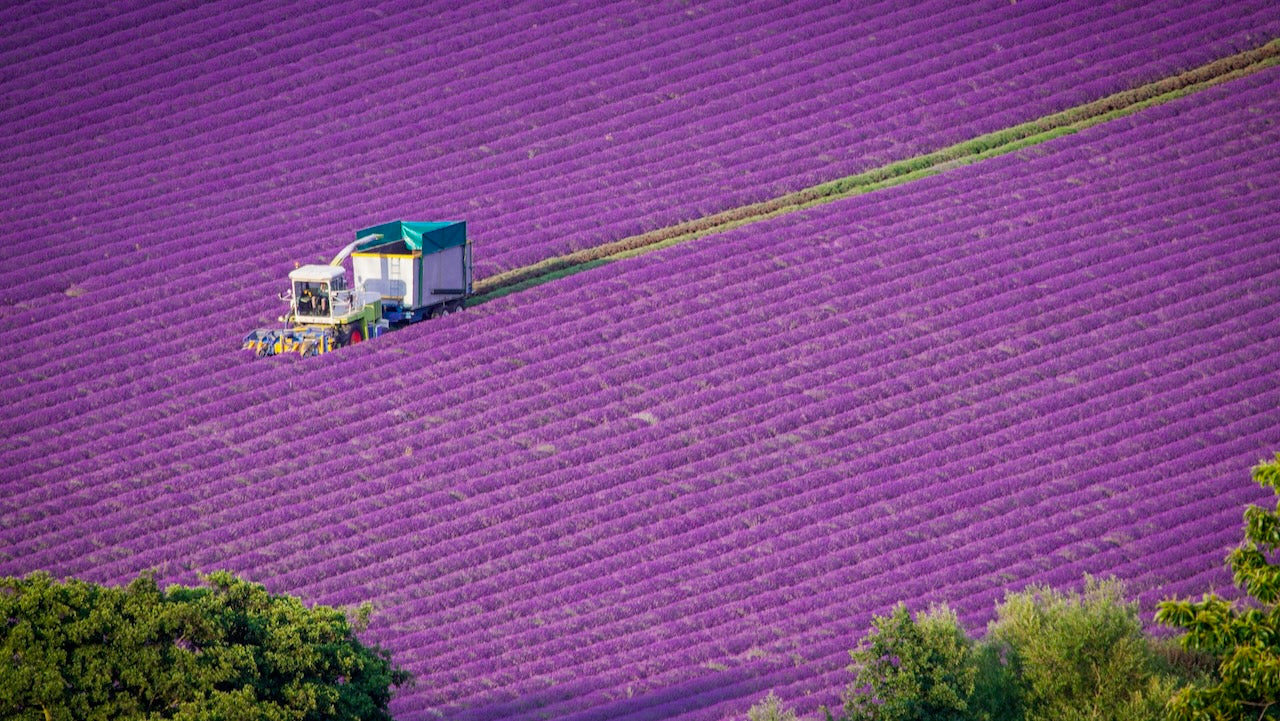 19, October 2022
For the love of lavender
From a plant with 47 different species, lavender is a wonder. Wash your body with it, nourish your hair with it, and keep some handy to send you drifting off to sleep. Lavender is a wonder plant and one that we use a lot in our Faith In Nature recipes.
Why we love it
It is a popular sleep aid that is often used in sleep mists, temple balms and oil diffusers to help people stop counting sheep. The scent, along with its makeup, is said to be able to help you drift off and soothe those who struggle to stay asleep.
As well as using it at night time, it is a common calming oil that can seemingly lift the weight off someone's shoulders and put an extra spring in their step. It's said to alleviate stress while simultaneously boosting your mood.
And it's fantastic for your skin too. Cleansing and calming, it can help with breakouts and soothe skin irritations like eczema.
Our lavender
Our lavender is grown and processed into essential oil in Kent. The growers have a collection of four to five farms and have known Rivka ever since she first started Faith In Nature. Cultivating this close relationship with the growers is a special part of the process, and we know the care and attention that goes into harvesting and distilling the lavender.
The plants have a life cycle of between 18 and 20 years, so they're more than just a one-hit wonder. They're also left to grow and thrive for the first three years of their lives, so they can get all the nutrients and goodness they need before they start to flower properly.
There are special conditions and processes that the growers use to make sure that we get lovely lavender here in the UK, as different plants in different climates have different sets of needs!
Once the lavender is distilled into an oil, it is left for around three months so it can take on the aroma that we all know and love — it actually smells pretty similar to cabbage water at the start of the process! Not quite what we're after for our products…