Back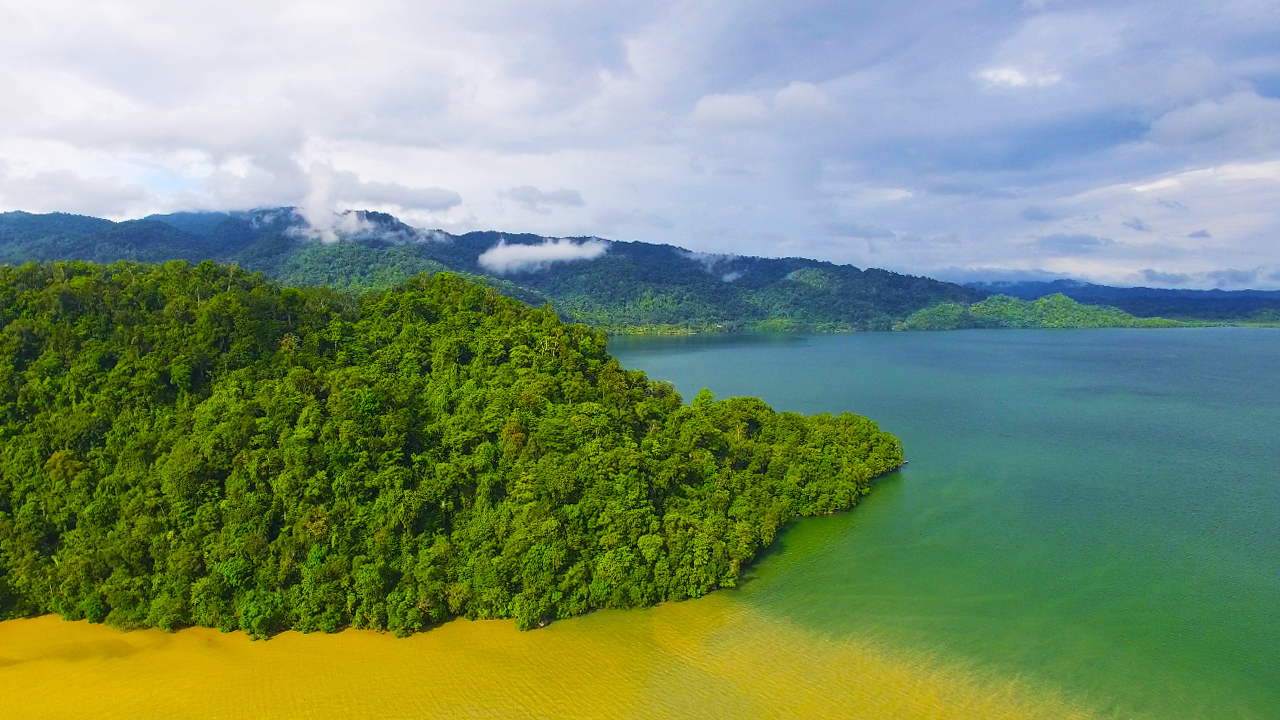 24, March 2023
Balancing Act: Our Partnership with World Land Trust
Woohoo! Thanks to our partnership with World Land Trust, we're proudly carbon balanced. But who are World Land Trust? And what exactly does 'carbon balanced' mean?
Image above: Caribbean Guatemala, courtesy of FUNDAECO
What is the World Land Trust?
World Land Trust (WLT) is an international conservation charity safeguarding the climate through protecting the planet's most threatened and biologically significant habitats. Established in 1989, they work with a network of partner organisations around the world to fund the creation of reserves, providing permanent protection of the land and the species that live there.
Sir David Attenborough, a patron of WLT, has this to say about their work:
"The money that is given to the World Land Trust, in my estimation, has more effect on the wild world than almost anything I can think of."
And if it's good enough for Sir David, it's good enough for us!
Why World Land Trust?
There are many ways for businesses to offset their carbon emissions, but we've chosen to work with WLT. Why? Well, aside from the fact they're enthusiastically endorsed by none other than Sir David Attenborough, one of our favourite things about WLT is their vital work protecting carbon sinks.
 What is a Carbon Sink?
Image: Caribbean Guatemala forest, courtesy of FUNDAECO
A carbon sink is anything that stores carbon. Forests, oceans and soils are all types of natural carbon sinks. Standing forests are ancient ecosystems that absorb enormous amounts of carbon and lock it away, not just in the trees themselves, but deep underground in soil and water. This locking-away of carbon is also known as 'carbon sequestering'. And when these forests are felled, the long-sequestered carbon is released into the atmosphere. That's why it's so important to protect the planet's precious standing forests.
What is Carbon Balancing?
Carbon balancing is a three-step process that addresses an individual or a business's impact on the climate. WLT were the first to use this method, and it's now become the industry standard. It goes like this:
Measure the emissions you're directly responsible for – things like energy and fuel. The total figure is your carbon footprint.
Reduce as many of your carbon emissions as possible. We take lots of steps to do this, including using 100% renewable energy for our electricity, and heating water at our factory with biomass boilers.
Balance the unavoidable emissions that are left after steps 1 and 2, by supporting sustainable development programmes. In our case, that's donating to WLT.
What is the Difference Between Carbon Balancing and Carbon Neutral?
'Carbon neutral' and 'carbon balanced' are really different ways of saying the same thing: that we've offset the carbon we've emitted. But we think transparent language is important, and 'neutralising' carbon implies that we've got rid of it, which we haven't (and isn't possible without the carbon capture technologies of the future). So, we've still emitted carbon, but we've balanced it by storing the same amount of carbon with WLT. It's balancing things out, rather than cancelling things out.
 Where is Faith In Nature Making a Difference?
Image: Baird's tapir by Bernard Dupont
We contribute to World Land Trust's carbon balancing programme in Guatemala, a country that loses an average of 180,000 acres of forest every year. Our support helps WLT to protect 316,000 acres of tropical forest, equating to over 73 million trees.
"We are delighted to be part of Faith In Nature's sustainability journey and have their commitment to our Carbon Balanced programme," says Tracey Butler, Corporate Partnerships Manager at WLT. "Through offsetting their unavoidable carbon emissions, Faith in Nature is also helping WLT and our local conservation partner FUNDAECO safeguard and protect crucial coastline habitat in Guatemala."
The project also helps communities and indigenous groups: improving access to healthcare and education for women and girls, developing sustainable livelihoods for farmers and fishermen, and creating employment through ecotourism. Plus, protecting the Conservation Coast of Guatemala safeguards important breeding areas for vulnerable species like jaguar, Baird's tapir and West Indian manatee. 
 As our Sustainability Director, Laura Ford, says: "We're thrilled to be carbon balanced with WLT. Protecting our planet's ancient woodland is crucial to keeping huge stocks of carbon safely stored and helps maintain important biodiverse eco-systems which underpin the health of our planet. In WLT, we feel we've found the perfect partner to help us continue our goal of restoring and rebuilding our relationship with the natural world."